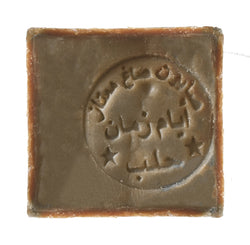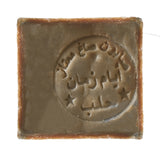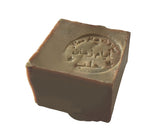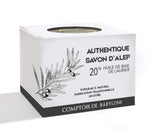 Real Aleppo Soap - 20%
This real Aleppo soap is a treasure. It is composed of 20% Laurel Bay oil and provides gentle washing of the skin.
It is made in Syria using artisanal know-how by cauldron saponification.
Composed of vegetable oils: It will deeply hydrate your skin.
Each soap is stamped with an authentic seal of the quality of the soap.
Each soap weighs 200g
Find out more
Perfect
Perfect thank you.
The soap is great.
Responsive and attentive team.
Super
Finally a real Aleppo soap, with all its virtues.
I ordered, recommended and will recommend with my eyes closed.
Excellent
Thank you for this real Aleppo soap ..!
THE COMPLEMENTARY PRODUCTS
100% pure argan oil Melchior & Balthazar provides additional care to exceptional soaps.
Melchior & Balthazar argan oil exists in 3 formats: 50ml, 100ml and roll-on.
It is a fine and delicate oil. Extracted directly from fruits selected by hand from the trees of Morocco, this extra virgin oil, 100% pure, nourishes, revitalizes, firms and deeply hydrates the skin. It intensely nourishes the skin, hair and nails.

Discover your precious argan oil
Subscription to the Melchior & BaLTHAZAR newsletter
Subscribe to the Melchior & Balthazar newsletter to receive our beauty tips, news and exceptional offers.